It's that time again. Downtown Toledo will soon be buzzing with endless possibilities for creative enjoyment and pursuit during November's 3rd Thursday Loop.
One of the best ways to feel Toledo's creative pulse, the 3rd Thursday Loop is on the third Thursday of every month, with TARTA busses offer rides all evening long for $1.25. Enjoy specials on drinks, food and local bars, stop into galleries and studios or just soak up the incredible artistically inspiring atmosphere of a city that cares.
Overwhelmed by the possibility of hitting more than 30 creative spaces in only a few hours? While the trusty formula of "walking around until you stumble upon something incredible" is both easy and fulfilling, we are still going to break down the best of the best and give you our favorite choices for this month's Loop.
Explore the city from 5:30-9pm on Thursday, November 19 with these landmarks:
1) Opera at Registry Bistro
Opera isn't just for the elite. Get a taste of modern and contemporary opera during Toledo Opera's free American Opera Showcase at Registry Bistro. Sip craft cocktails and enjoy as singers from Toledo Opera's Resident Artist Program will be joined by local professional opera singers and students from The University of Toledo and Bowling Green State University perform American opera works from the 20th and 21st centuries. Composers such as Leonard Bernstein, Carlisle Floyd, and John Adams will be represented, as well as new and unpublished works. Lead by conductor Sara Jobin and accompanied on piano by chorus master Kevin Bylsma, this is the perfect chance to explore opera.
Registry Bistro, 144 N. Superior St., 419-255-7465, toledoopera.org

via Right Half Media
2) Toledo Lover Exhibition at Simply Married
Explore what is, arguably, one of Toledo's cutest chapel, during their first ever appearance on the 3rd Thursday Loop. The intimate locale will present a duo exhibition perfect for Glassaholics. Photographer Dennis Sawan, of Right Half Media, will exhibit panoramic and aerial shots of our city. Reclaimed and handcrafted wooden signs by ShabbyHolic Decor will also show off unique and vintage inspired art perfect for the holidays and chilly seasons.
Simply Married, 340 N. Erie, 419-290-4841. simplymarriedltd.com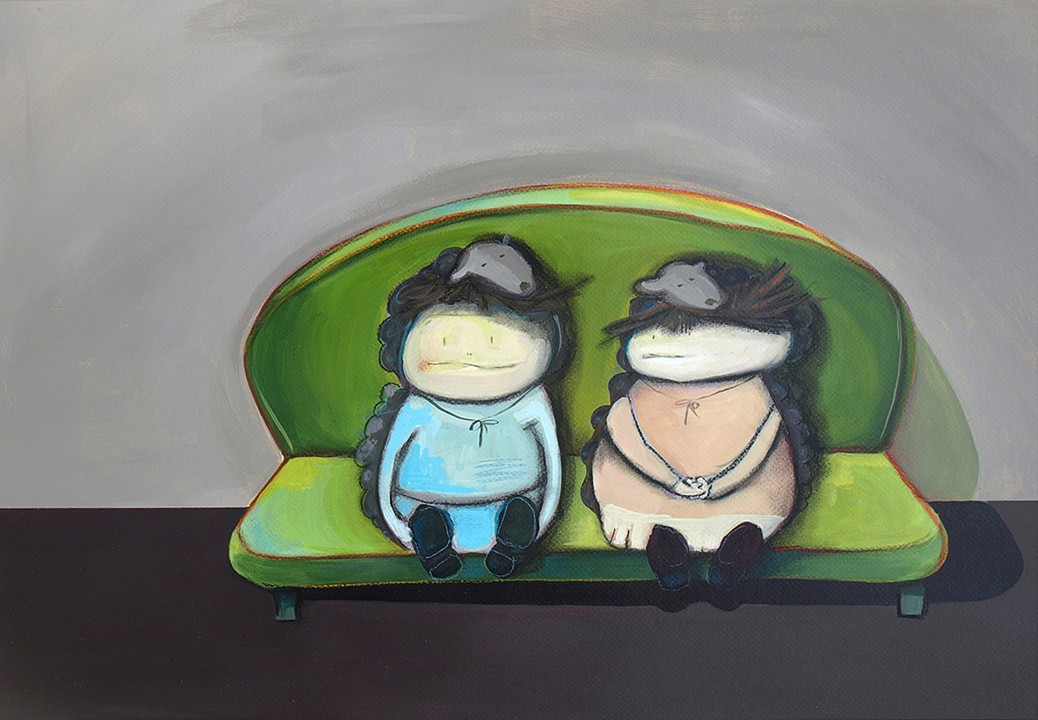 via daniellefuller.com
3) Creative Natives: A Community Exhibition
Toledo.com's popular online series that showcase local makers and innovators, Creative Natives, is currently being physically realized at the Toledo School for the Art's Gallerie 333. Creative Natives: A Community Exhibition features work by Toledo treasures, like Steven Athanas, Dani Fuller, Tim Gaewsky, Jesse Mireles and more. For Toledo art fans, this is a can't-miss stop. Think Now That's What I Call Toledo Art, Volume 1.
5:30-9pm. Toledo School for the Arts Gallerie 333. 419-246-8732. toledo.com

via Facebook Event
4) Hand blown glass gifts at Schmidt Messenger Studios
Legendary local glass artists and husband and wife duo, Jack Schmidt and Shawn Messenger, will open their studios for extended hours during the Loop. Explore beautiful glass objects, current work, and a holiday-friendly display of ornaments, paperweights, vessels, glass jewelry and sculpture perfect for gift giving or a treat for yourself (you deserve it). November offers paperweights with special pricing.
Schmidt Messenger Studios, 340 Morris St., 419-242-8049. shawnmessenger.com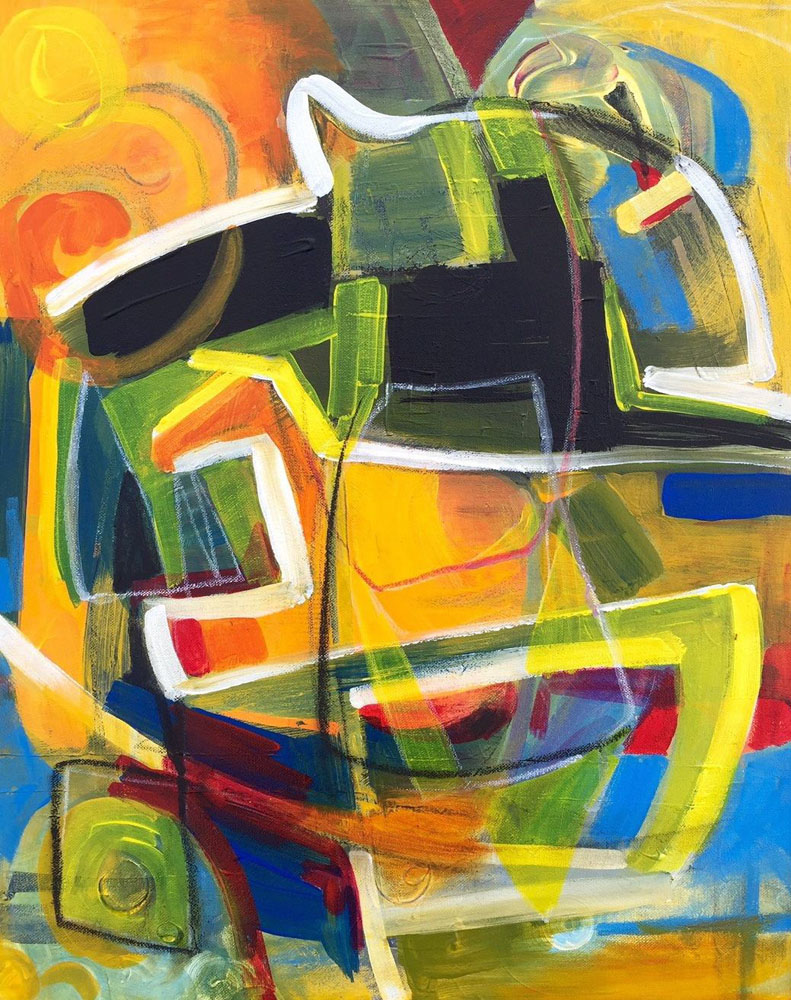 Julie Draeger, Animal House, via Athena Art Society
5) Abstract Works by Julie Draeger
Take a step back in time and browse vintage clothing, paintings, sculpture, glass art and jewelry in the joenstas gallery's "Toys and Decorations of Yesterday" collection. Also on display will be abstract paintings by local artist, Julie Draeger, as well as works by other local artists.
18 N. St. Clair St., 419-779-4955, the joenstas gallery
Other Pro Tips:

– Old West End goofsters, Kazoo Kids on the Block, will Kazoo around town, spreading holiday cheer while playing holiday songs through their plastic instruments.

– The Sunshine Bell Choir, of Sunshine Communities, a Maumee-based nonprofit that provides services for our community of people with intellectual and developmental disabilities, will perform holiday hits at PizzaPapalis.
– Cyclists who want to preview and enjoy all the Loop stops can join the light up bike ride. Meet up at Handmade Toledo at 5:30 for a Holiday Art Loop Bike Tour, and while you're there, enjoy Handmade's Loop festivities, with the Maker's Shop and plenty of shopping options.
– Food trucks with hot drinks and sweet treats will be abound. Catch The Tasteful Trolley on 10th St., Rusty's Road Trip and Infinite Zen Coffee at 14th and Adams. Holey Toledough will be tempting tastebuds at Handmade Toledo.
– Chef Andrew Roux-eez will have offer $5 plates of warm orzo pasta with sweet potatoes, spinach and roasted turkey to get you ready for the holidays at Gathered Glassblowing Studio during their Hot Glass, Cold Beer, Cool Music monthly event.