For over 25 years, Adams St. Publishing Co. has been the go-to source for cutting-edge, thought-provoking information that motivates, informs, and enhances our communities and the lives of our readers. We work with local businesses to help them reach the community and drive business.
---
PRINT — Three regular publications:
Toledo City Paper
An array of timely coverage, from local news stories and commentary to insightful arts reporting and profiles of area newsmakers. Published monthly.
Mature Living News
Focuses on the lifestyle, personal needs and interests of people 50 and over living in the Toledo area. Published bi-monthly.
Toledo Area Parent
Plenty of advice for area parents when they need it, for both experienced moms and dads or newly expecting and excited. Published bi-monthly.
DIGITAL/ ONLINE
Consistent website, social media and e-newsletter presence
Online versions of our print papers, with the addition of exclusive online stories. 
Social Media/ Facebook/ Instagram
with thousands of followers
Weekly e-newsletters
Sent to tens of thousands of subscribers.
---
Three great online regional publications: 
        eCurrent Magazine (ecurrent.com) 
Daily updated news, music, food,  and commentary on Washtenaw County, Michigan
        Ann Arbor Family (annarborfamily.com)
Spotlighting events and issues for Michigan families
        Findlay Area Living (findlayliving.com)
Focusing on Hancock County, Ohio, arts, food, music and fun.
---
OUR OUTLETS
We specialize in niche publishing, with targeted, engaged
audiences that trust our brands
Toledo City Paper
Read HereToledo Parent News
Read HereMature Living
Read HereFindlay Family
Read HereCurrent Magazine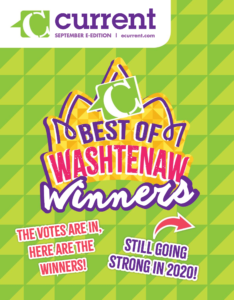 Read HereAnn Arbor Family
Read Here