Every year we ask City Paper readers to name the best people, places and events in the Glass City, and that results in hundreds of thousands of votes cast for who deserves to be named Toledo City Paper's Best of Toledo.
As we get ready to start a new round of voting, we take a look back at some of 2021's winners, the local businesses, service providers and personalities voted "the best" by Toledo City Paper readers.
The 2022 nomination process begins August 1, so keep focused on toledocitypaper.com for updates!
CANDY STORE
WINNER: Boyd's Retro Candy Store
954 Phillips Ave. 419-720-7387. boydsretrocandy.com
Nobody ever loses their love of candy— and City Paper Readers never lose their love of Boyd's. Whether you're looking for nostalgic confections from your childhood or something new and unique— many sold in gift packs, by-the-pound or in bulk— Boyd's offers a trip to sweet toothed paradise. If life's getting you down, head to Boyd's and remember how good the past can taste.
GAMING/COMIC STORE
WINNER: Toledo Game Room
3001 W. Sylvania. 419-475-3775. toledogameroom.com 
Fans of cards, miniatures, board games and 20-sided dice have called Toledo Game Room home for over three decades. A true hobby shop featuring hundreds of tabletop and role playing games, not to mention comics, card game booster packs and much, much more, the Game Room is wall-to-wall and floor-to-ceiling a true player's paradise.
EYE CARE PROFESSIONAL
WINNER: Pinnacle Eye Group
Various locations. pinnacleeyegroup.com
A group of independently owned eye doctor practices with offices in Sylvania and Lambertville, MI, Pinnacle's combination of friendly service and a knowledgeable staff have made them the top option in the…um, eyes of our voters. If you're looking for great eye care (no pun intended), head for the Pinnacle.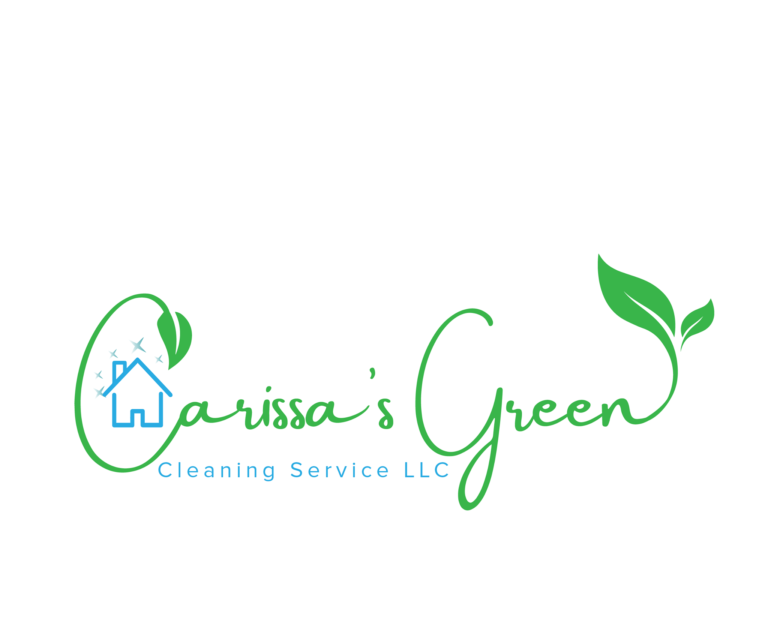 CLEANING SERVICE
WINNER: Carissa's Green Cleaning Service LLC
419-764-9610. facebook.com/carissasgreen
Though Carissa's commitment to green cleaning products is laudable, what makes City Paper readers stand up and take notice is the quality of their services. If you call Carissa's team to get your place clean, that's exactly what they will do. With a variety of services available, Carissa's thorough and professional employees can handle any home or business.
PLACE TO BUY A CAR
WINNER: Yark
Various locations. yarkauto.com
It's no surprise that Yark won again in this category.  For over 20 years, City Paper readers have consistently named Yark Automotive as the Best Place to Buy a Car. At any of their ten showrooms, Yark has just what Northwest Ohioans are looking for. Stop in today and see why Yark is synonymous with "great auto dealership" in our community.
PHARMACIST
WINNER: Michael Calabrese, Erie Drug
4502 Lewis Ave. 419-476-4322. eriedrug.com
In a challenging time for healthcare professionals at all levels, it can be more crucial than ever to have a personable connection with the individual behind your local pharmacy counter. For years, Mike Calabrese, owner and pharmacist at Erie Drug, has built that level of trust with his clients. That makes his independent business the destination of choice for our voters.
BEST PIERCER
WINNER: Piercings by Caitlin
306 Conant St., Maumee. 419-740-0381. toledobodypiercing.com
It takes a lot of trust to let someone give you a piercing. And it takes even more trust to keep coming back. Over the past decade, Caitlin (who makes her business home at Amity Ink in uptown Maumee) has parlayed her passion for piercing into a dedication that shines through in her work, and has made her clients so fond of her that they have named her our area's best.
COFFEE SHOP
WINNER: Brew House
320 Conant St., Maumee. 419-740-3222. brewhousemaumee.com 
Whether they love cold brew, drip, French press, espresso or whatever, Toledo area drinkers know that they'll find it made beautifully at Maumee's Brew House. With a wide assortment of specialty coffees and teas, delicious baked goods, live music every weekend and more, our voters say great experiences can be found in the House.
HOT DOGS
WINNER: Rudy's Hot Dog
Various locations. rudyshotdog.com
Locally owned and operated for over a century, Rudy's Hot Dog has held a special place in Toledoans' hearts (and stomachs) for generations. From their signature hot dogs (everyone has to try the King Dog at least once), to their mouth-watering sides, salads and dessert options, every Rudy's location is the perfect place to unwind with some Glass City comfort food.
SPORTS BAR
WINNER: Shawn's Irish Tavern
Various locations. shawnsirishtavern.com
Shawn's has been a favorite of Toledoans for over half a century now, with any of its three locations offering delicious chicken chunks, potato skins, pub fare and drinks. And what goes well with all of that? That's right, the big game! All of Shawn's locations have plenty of TVs everywhere, which Toledo City Paper readers say make this an ideal destination to watch most any sporting event.
MEN'S BARBER SHOP
WINNER: The Art of Men's Grooming
6725 W. Central Ave., Ste. KK. 419-701-8421. vagaro.com/theartofmensgrooming
If it's growing on your head, the experienced team at The Art of Men's Grooming can make it look great, from precision hair cutting to shaving and beard trimming in a classic, old school barber chair. The skilled and experienced stylists are complemented by the relaxing environment for a grooming experience that's second to none.
PHOTOGRAPHER
WINNER: Carrie McCaughtry Photography
carriemccaughtry.com
The early days of a new addition to the family can produce some of the most precious memories. There are few photographers in the Toledo area who capture those moments as effectively as Carrie McCaughtry. Specializing in capturing beautiful images of newborns, McCaughtry's portfolio of maternity and family portraits demonstrate why Toledo City Paper readers trust her so much.
LOCAL ACTOR/PERFORMER
WINNER: Sunny Hooplove
facebook.com/sunnyhooplove
What does traveling performer Sunny Hooplove do? What doesn't she do? She's a model and dancer, does routines with LED wings and fans, she's a fire performer, an expert at hoop tricks (where the hoops may or may not be on fire, as well), she can dress as a mermaid for your parties and more. Sunny has clearly made a big impression on Toledo audiences, who cast their votes en masse to recognize her this year!
LOCAL TV STATION
WINNER: WTVG 13abc
13abc.com
A staple of Toledo airwaves since 1948 (though back then it was WSPD-TV), WTVG has reigned as a favorite of local viewers for news and entertainment coverage throughout the years. With over 40 hours of local news every week, respected weather reports, comprehensive sports coverage and more, City Paper voters make 13abc a staple of their television viewing.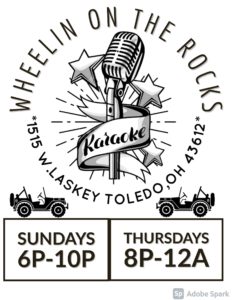 KARAOKE NIGHT
WINNER: Wheelin' on the Rocks
1515 W. Laskey Rd. 419-214-0878. wheelinontherocks.com 
A bar aimed at Jeep enthusiasts in the Toledo area, Wheelin' on the Rocks has also carved out a reputation for its entertainment offerings — Name That Tune on Wednesdays, live music every weekend and, of course, karaoke night every Thursday and Sunday. Whether you own a Jeep or not, stop on by and sing a few bars!
BEST DRESSED WOMAN
WINNER: Chrys Peterson
chryspeterson.com
Chrys Peterson is a legend in local news. With two decades of remarkable on-camera performance, a number of Emmys and Murrow Awards, and induction into the Ohio AP Broadcasting Hall of Fame, there's only one honor that could top them all: Toledo's Best Dressed. Keep on looking fly, Chrys!