FRIDAY 1
ZZ Top
Embarking on their first tour since the passing of iconic bassist Dusty Hill, ZZ Top's Raw Whiskey Tour comes to the Toledo Zoo Amphitheater in support of a new album, "Raw." $35-270. 7:30pm. 2700 Broadway St. 419-385-5721. 
Promedica Summer Concert Series
Promenade Park's set of hot summer music keeps on rolling in July with the following acts slated to appear:
July 1: Killer Queen
July 8: One Nation Under a Groove Tour featuring George Clinton and Parliment-Funkadelic
July 15: Pat Benetar and Neil Giraldo
July 22: Craig Morgan
promedicalive.com
SATURDAY 2
Fireworks in the 419
Grab a lawn chair and enjoy Toledo's signature fireworks display from downtown, Promenade Park or International Park. The show begins at 10pm.
Hensville Live!
Toledo's entertainment district downtown hosts a summer of fun and music as popular bands from around the area take the stage.
July 2: Distant Cousinz
July 22: Dueling Pianos by Piano Wars
July 29: Arctic Clam
July 30: Hard Day's Night: Beatles Tribute
SUNDAY 3
Oak Harbor Fireworks
Festivities begin at 5pm with live entertainment, food vendors, the royal duck race and more, culminating in the traditional fireworks display. Along the Portage River, downtown Oak Harbor. 419-898-0479. oakharborohio.net
MONDAY 4
Independence Day Celebrations
The birthday of America will be commemorated with a variety of area events. Among them:
Fort Meigs: Independence Day 1813 will be recreated with weapons demos, historic music presentations and more. $10 for adults, $8 for seniors, $5 for children. 29100 W. River Rd., Perrysburg. fortmeigs.org 
River Run 10K: Beginning at Promenade Park and finishing at the WTOL studios, the 6.2 mile course will be a challenge for runners of all experience levels. $47 for in-person attendance, $37 for virtual 10K or 2-person relay participants. 7:30am. runtoledo.com 
Starr Spangled 5K: The 29th year of this Independence Day tradition! Start and finish this flat and fast road course at Starr Elementary School. $17, both in-person and virtual. 8am. 3230 Starr Ave., Oregon. runsignup.com 
Sylvania: Celebrate Independence Day at the historic Lathrop House, the only Underground Railroad Site in Northwest Ohio open to the public, by witnessing a reading of our Declaration of Indepence. 10am. Lathrop House, 5362 Main St., Sylvania. cityofsylvania.com
WEDNESDAY 6
Brown Bag Concert/Glass City Steel
Bring your lunch and relax while you enjoy the sounds of steel drum music. In the event of inclement weather, the concert will be held in the Atrium inside the library. 12:15-1:15pm. Main Library, 325 N. Michigan St. toledolibrary.org
Levis Commons Summer Music Series
The Town Center in Perrysburg's popular concert series returns on Wednesday afternoons and, in July, select Saturday nights. 11:30am-1:30pm, Wednesdays. 5:30-7:30pm, Saturdays. 3201 Levis Commons Blvd. 419-931-8888. shopleviscommons.com Wednesdays:
July 6: Abbigale Rose
July 13: Swingmania
July 20: Frank May
July 27: Bob Stevens
Saturdays:
July 16: Moths in the Attic
July 30: Buzz Anderson Project 
THURSDAY 7
Music at the Market continues
Bring a lawn chair or blanket and enjoy an awesome summer concert in Perrysburg, thanks to Mercy Health. Every Thursday, 7pm, through August 26, at the Commodore Schoolyard at 140 E. Indiana Ave., across from Way Public Library.
July 7: The Original Killer Flamingos
July 14: Damen Cook & Friends
July 21: Not Fast Enuff
July 28: Danny Pratt & the Danelectro's 
FRIDAY 8
Ottawa River Yacht Club 2022 Regatta
"Rock out with your prop out" at the ORYC's 2022 event, featuring live music from Union Rising and Random Act. Food trucks and plenty of drinks will be on hand. 6pm-midnight, Friday, July 8. Noon-midnight, Saturday, July 9. 5844 Edgewater Dr. ottawariveryachtclub.org
ATV Big Air Tour
See some remarkable stunts by incredible riders at the Toledo stop of this thrilling show. $25 for adults, $10 for children. 7pm. Toledo Speedway, 5639 Benore Rd. 419-727-1100. toledospeedway.com
SATURDAY 9
Greater Toledo Veterans Ride
Presented by Ohio motorcycle magazine Thunder Roads Ohio, the Lucas County Fair and NWOhio Veterans' groups, this first annual event will raise money for Veterans Matter's homeless veterans housing program. $20-100. Through Wednesday, July 13. Lucas County Fairgrounds, 1406 Key St., Maumee. thunderroadsohio.com

Ottawa Park Summer Concert Series
The historic Amphitheater's concert series has been expanded for 2022, and all concerts are free to attend. 6-8pm. 2205 Kenwood Blvd. 419-936-3887. ottawapark.org
July 9: East River Drive
July 16: Madison Avenue Band
July 23: Distant Cousinz
July 30: The Grape Smugglers
Lavender Harvest Festival
Stroll through six acres of blooming lavender, enjoy live music, lavender lemonade and lavender-smoked BBQ. $8 in the morning, $5 in the afternoon. 8am-4pm. 12040 Plank, Milan, MI. 734-239-2213. lavenderlanemi.com
Photo Courtesy: Lavender Lane Facebook page
SUNDAY 10
9th Annual Car Show for Autism
All makes and models are welcome at this annual event raising money for the Autism Society of Northwest Ohio. Featuring music by Cruisin Zeake. $10 to register. 9am-2pm. ProMedica Parking Lot, 5702 Monroe St., Sylvania. 419-345-6226. cruisinzeake.com
MONDAY 11
164th Annual Lucas County Fair
The Lucas County Fair features exhibitors, events and participants of all ages! There is truly something for everyone. Through Sunday, July 17. Lucas County Fairgrounds, 1406 Key St., Maumee. lucascountyfair.com
THURSDAY 14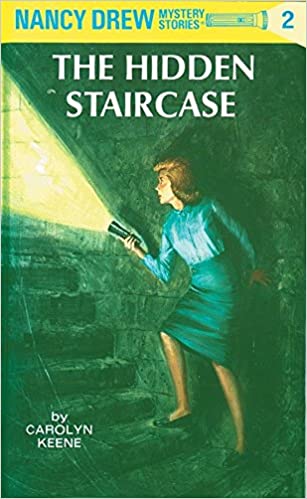 Nancy Drew Convention
Calling all sleuths! The 2022 Nancy Drew Convention is coming to the Library. Visit the ultimate Nancy Drew collection donated by Jennifer Fisher, see original Nancy Drew artwork, solve a mystery, and more. 6-8pm. Also 1-3pm, Friday, July 15. Main Library, 325 N. Michigan St. toledolibrary.org
SATURDAY 16
Love Fest
The celebration at the Glass City's famous Love Wall returns after a two-year hiatus, with live music, drag performers and more. All proceeds benefit Equality Toledo. $5. 3pm. 1209 Adams St. equalitytoledo.org 
THURSDAY 21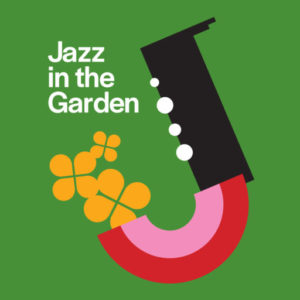 Jazz in the Garden
Warm summer nights and cool jazz in the garden. This season, once again, features some of the best regional artists. 6th Edition will perform. 6:30pm. Toledo Botanical Garden, 5403 Elmer Dr. metroparkstoledo.com
FRIDAY 22
Pizza Palooza 2022
For the 10th year, the celebration featuring a variety of area pizza restaurants has become a haven for local pie lovers all over the area. Live music and plenty of activities for the kids will be featured. Search "2022 Pizza Palooza" on Facebook for the latest information.
FRIDAY 29
NWO Rib Off
Toledo's trademark celebration of BBQ and music returns with performances by Cheap Trick, Walker Hayes and Thunderstruck. $17 advance tickets, $20 at the gate. Friday, July 29 through Sunday, July 31. Gates open at noon. Lucas County Fairgrounds, 1406 Key St., Maumee. nworiboff.com
SUNDAY 31
Art on the Mall
This free, public art show offers an eclectic mix of work from artists each year, including acrylic, glass, pen and ink, oil, mixed media, metals, photography, ceramics, textiles, watercolor, woodwork, jewelry and more. 10am-5pm. University of Toledo, 2801 W. Bancroft Rd. toledoalumni.org