Come out and see awesome bands coming through Toledo. From underground to mainstream, the setlist is sure to please genres of all variety.
6pm, Saturday, 4.16 (RECORD STORE DAY)
The Flatts
FREE at Culture Clash (4020 Secor Rd., 419-536-5683)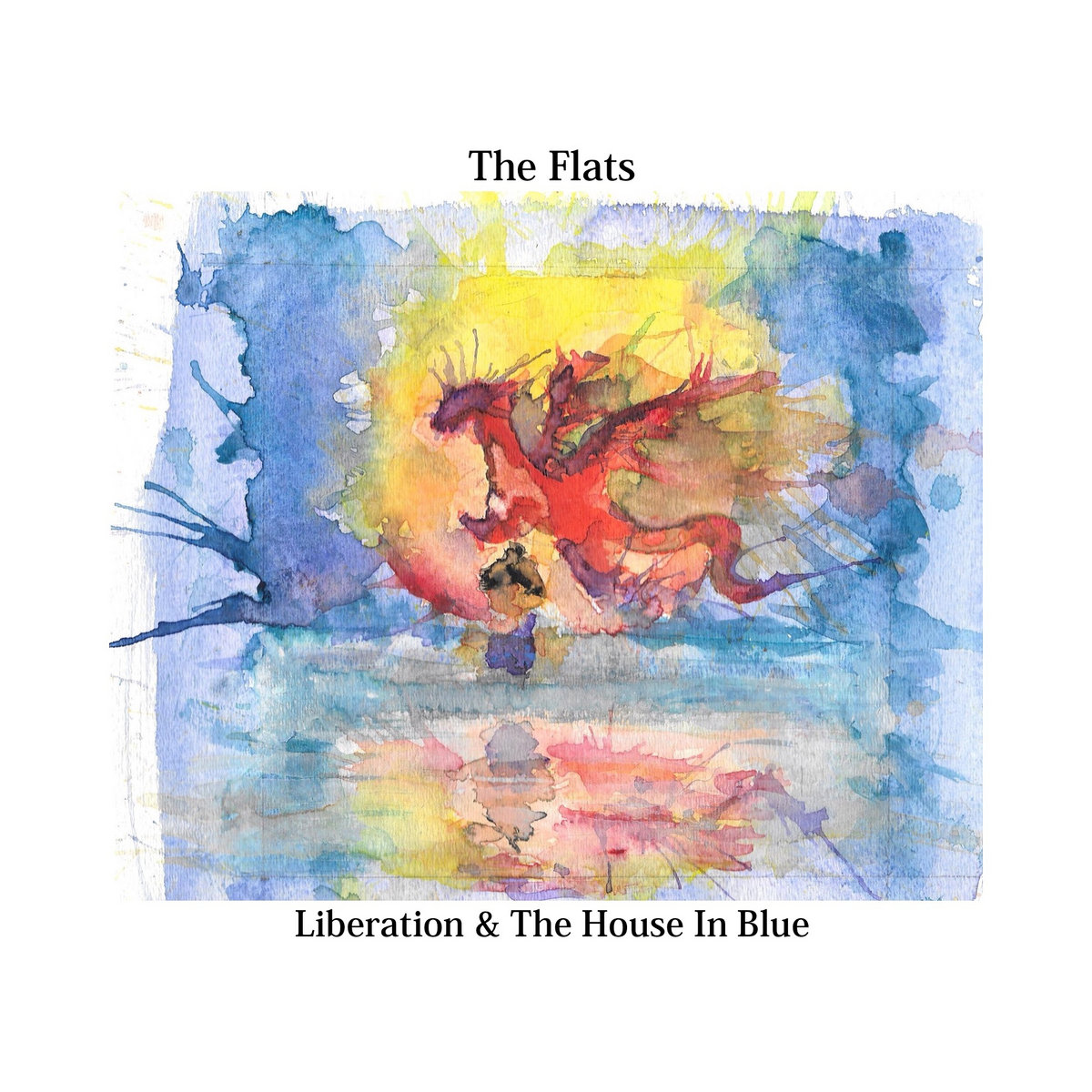 Alternative band, the Flatts will be helping Culture Clash ring in Record Store Day 2016. Accompanied by music listeners and refreshments, come out and check out your favorite new bands and your favorite records on sale.
7:30pm, Tuesday, 4.5
Iron Maiden: The Book of Souls World Tour
with The Raven Age
$30+ at The Palace of Auburn Hills (6 Championship Dr., Auburn Hills, 248-377-0100)
Iron Maiden is the pioneer of heavy-metal British rock, releasing 38 albums from 1975-now. Critically acclaimed for their use of instrumentals including bassist, Steve Harris and drummer, Nicko McBrain, the band has made their way into households around the world selling over 90 million albums. After discovering a tumor on lead singer Bruce Dickinson's tongue, the tour had to be postponed until 2016. The band, now up and ready, will take on this 70 date and hit 5 of the 7 continents.
7pm, Wednesday, 4.13
Hatchet
with Black Fast & Green Death
$10+ at Frankies (308 Main St., 419-691-7464)
Originating out of San Francisco, Hatchet is a heavy-metal thrash group like no other. After undergoing lineup changes, the band is back and stronger than ever ready to hit their third US tour. The progressive band has built a fanbase throughout the country with their passion and musically inclined members.​
7:30pm, Thursday, 4.14
Luke Bryan: Kill the Lights Tour
with Little Big Town & Dustin Lynch
$40+ at Huntington Center (500 Jefferson Ave, 844-854-1450)
Known on the country stage for his eccentric performances, Bryan Kicks the Dust Up on his fourth solo tour, Kill the Lights. After ghost writing songs for years for big name stars like Travis Tritt and Billy Currington, Bryan launched his own career in 2007 with his hit debut album, I'll Stay Me, including billboard toppers, All my Friends Say and We Rode in Trucks. A night full of good vibes and an alcohol friendly atmosphere, Bryan is sure to be a show to see.
7:30pm, Thursday, 4.14
Bruce Springsteen and The E Street Band: The River Tour
$40+ at The Palace of Auburn Hills (6 Championship Dr., Auburn Hills, 248-377-0100)
Part of every great summer soundtrack, Bruce Springsteen will be at the Palace to deliver a performance to take you back to those days. Known to leave it all on the stage with long, high energy shows, Springsteen is on his sixteenth tour. The 66 year old rock performer has been in the limelight since 1974 and has sold over 120 million records worldwide.
8pm, Friday, 4.15
Megan Rüger
Angel and Josh & Kaylyn Pace
$8+ at Realm (135 S. Byrne Rd., 419-214-1005)
​
The powerhouse behind the music, Megan Rüger has made her mark in the music industry writing songs and doing big name rock band covers from the 80s and 90s. After making her festival debut this summer, Rüger has opened for many different bands like Foreigner and Justin Moore. The young singer is known in her parts for exciting and upbeat performances.
7pm, Thursday, 4.21
$8+/in advance, $10/day of at Realm (135 S. Byrne Rd., 419-214-1005)
Realm will host 7 different rock bands sure to provide a friendly and exciting environment.
8pm, Friday, 4.22
R. Kelly: The Buffet Tour
$70+ at Joe Louis Arena (19 Steve Yzerman Dr., Detroit,, 313-471-7000)
​
A jack of all trades, R. Kelly has done most everything in the music industry including producing grammy winning songs, grammy winning albums, and collaborating on major hits. He has worked with a range of artists Michael Jackson, T-Pain, Usher, and Jay-Z. Known as "King of R&B" and "King of Pop-Soul," Kelly has brought about a revival of R&B making it a mainstream sound.
7:30, Saturday, 4.23
Lee Brice: Life Off my Years Tour
Maddie and Tae & Dylan Scott
$30+ at Huntington Center (500 Jefferson Ave, 844-854-1450)
Appealing to a wide variety of audiences, Lee Brice has made his mark in the country scene with his relatable lyrics and natural charm. Like many other country singers, Brice has also written number one songs for artists including Garth Brooks, Eli Young Band, and Tim Mcgraw. His songs stand the test of time on billboard charts breaking records and being the first country artist to debut at number 1 for the song, Crazy Girl, recorded by Eli Young Band. His shows have a warm atmosphere open to anyone part of the Drinking Class.
7pm, Monday, 4/25
Lupe Fiasco: Tour for the Fans
$20+ at The Fillmore Detroit, (2115 Woodward Ave., Detroit, 313-961-5451)
With smash hits The Show Goes On and Words I Never Said ft. Skylar Grey, Lupe Fiasco has made a name for himself in the hip hop world. After being discovered by well known artist and producer, Jay-Z, Fiasco was signed by Atlantic Records. As the CEO of 1st and 15th Entertainment, he has signed many different artists and is constantly looking for something new to inspire him.
7:30pm, Monday, 4.25
Justin Bieber: Purpose Tour
$50+ at The Palace of Auburn Hills (6 Championship Dr., Auburn Hills, 248-377-0100)
The reinvented Justin Bieber comes back onto the stage with the release of his album, Purpose. Originally a heart throb for adolescent girls, the new sound of Bieber appeals not only to boys and girls, but people of all ages. The Purpose Tour will be full of insane dancing, new songs, and of course, a new purpose.
7:30pm, Wednesday, 4.27
Barry Manilow
$15+ at Huntington Center (500 Jefferson Ave, 844-854-1450)
Pop and soft-rock performer, Barry Manilow, has been active since 1964 and gained the respect and influenced the musical styling of many artists. He single handedly paved the way for other soft-rock performers through his honest lyrics and original sound. The 72 year old performer has 4 AMAs, 2 Emmys, 2 Grammys, and a Special Tony Award under his belt. He has also been inducted into the Songwriters Hall of Fame and won the Society of Singers Lifetime Achievement Award.
8pm, Thursday, 4.28
Caskey: Never Slow Down Tour
Raine Wilder, Zajack, Sly and Codeen, 9th District, Kid Spit, & Kix Carter
$13+ at Frankies (308 Main St., 419-691-7464)
​
Brandon Caskey, also known as Caskey, is relatively new to the music business. The young and promising rap artist writes his own lyrics and has been since he was young. After being signed in 2012 to well known rapper, Birdman at Cash Money Records, Caskey broke the surface into the scene.
8pm, Friday, 4.29
Flaw
$10+ at Frankies (308 Main St., 419-691-7464)
​
Heavy-metal band, Flaw, is no stranger to the stage. Forming in 1996, the band has sold over 300,000 studio albums with Universal Records. With new drummer, Corey Sturgill, the band kicks off their tour with a solid lineup ready to please their fans.
5pm, Saturday, 4.30
Social Repose
$10+ at Frankies (308 Main St., 419-691-7464)
Forming in late 2015, Social Repose is the musician to watch. Known for his exotic makeup and costume, the EDM artist has created a following and done covers of different high profile artists. In his last video, he took major artistic risks and provided symbolistic themes that resonated well with fans earning him over a half a million views.